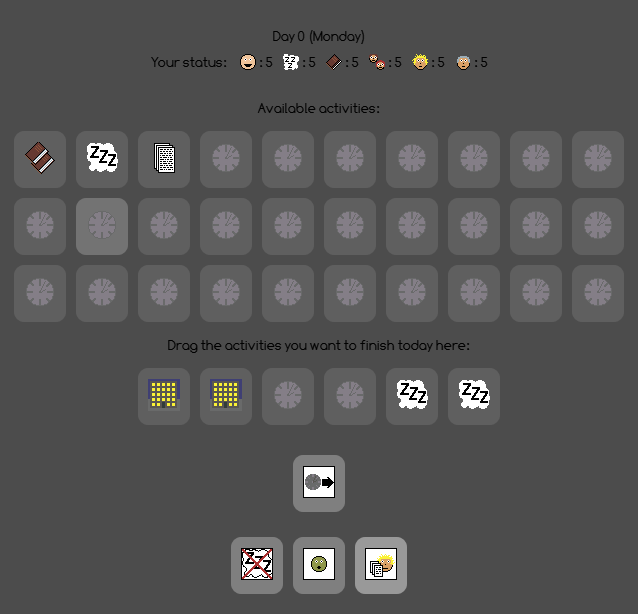 Published:
December 4, 2017
Event:
Ludum Dare 40 / #1GAM December 2017
Theme:
The more you have, the worse it is
Balance school, friends and family!
Welcome student!
Can you find the time for doing your homework, and still have time to spend with friends and family?
You have only a limited amount of time each day. So prioritize your activites for maximum effect. Don't fall behind, but don't under-prioritize your friends and family either.
Good luck!! And remember! The more activities you have to balance, the worse it gets!
Information
"The Precarious Balance" is a turn-based strategy game. It was made in Java, using the LibGDX framework. The art was made using Aseprite
The game is controlled by mouse. All controls have tooltips when you hover your cursor over them.
The Windows and Linux versions require Java. The Web version can be played in a browser.