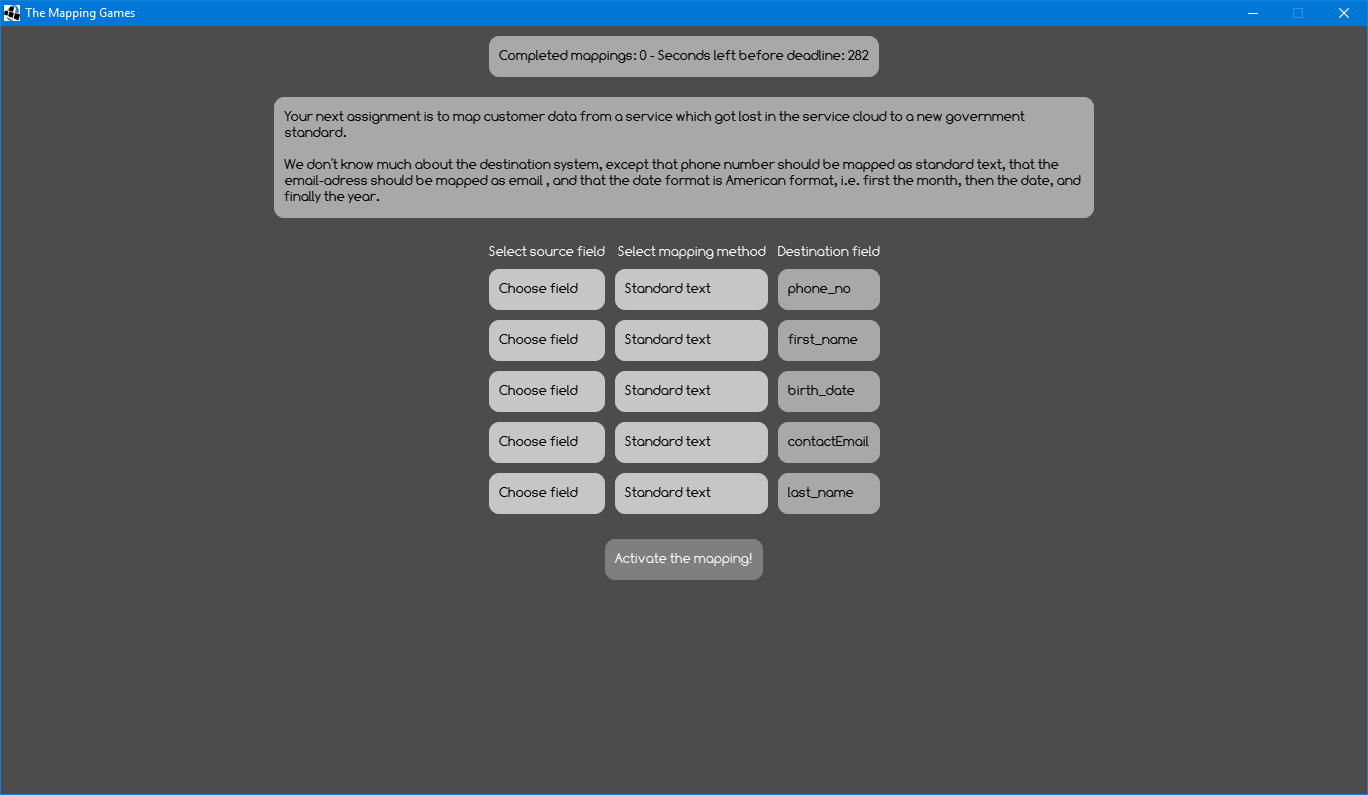 Published:
November 28, 2017
Event:
#1GAM
"The Mapping Games" is a comedy game, made to give an impression of the concept of data field mapping.
It was custom made for a colleague's son, as part of an introduction to the purpose of system integration development. It was made in Java using Libgdx.
You have five minutes to complete as many mapping assignments as possible, without making any mistakes.
You have to match similar field names together. You also have to ensure that they are mapped to the correct type, as described in the assignment text.