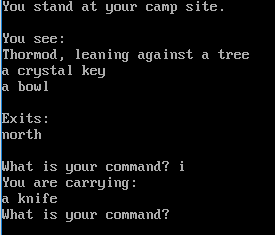 Published:
March 31, 2017
Event:
#1GAM
Your fellow adventurer, Thormod the Wizard, has been lethally cursed. His only hope is for you to find the fabled Cureleaf, a mystical herb with powerful healing powers.
"The Lost Cure" is an old-school text adventure retro game. It was made using an old DOS-based programming language called QBasic.
As QBasic-applications do not run under modern Windows, you need DOSBox or a similar DOS-emulator in order to run it.
Downloads and links:
Windows